Druid Best in Slot (BiS) Gear
Planes of Power



Use this guide as a tool to help yourself decide on how you want to gear. Do what works for you. This guide is to help give ideas on what you may want to get. 
Also included is a YouTube discussion video (link below). Please Subscribe to the channel if you're interested in video content!
Unbuffed Stats
This character was made on Firiona Vie so the HP will be a bit higher than you'll see on a TLP server (may be several hundred off). This character doesnt have Eye of Dreams clicked, however I still expect mana (this is a guess) to be in the 9300 – 9400 range still for a TLP character with Eye of Dreams clicked. The Live character compensates for this difference a bit. The idea here is to show the Heroic stats and give a general idea of what an item profile will look like.

Keep in mind there are a lot of focuses for Druids. Most focuses are on more than 1 item in PoP so if you are missing a focus feel free to get items not on this list until you get your full Best In Slot.
Planes of Power Druid TLP BiS Discussion Video

All loot is from Plane of Time.
Primary
Terris Thule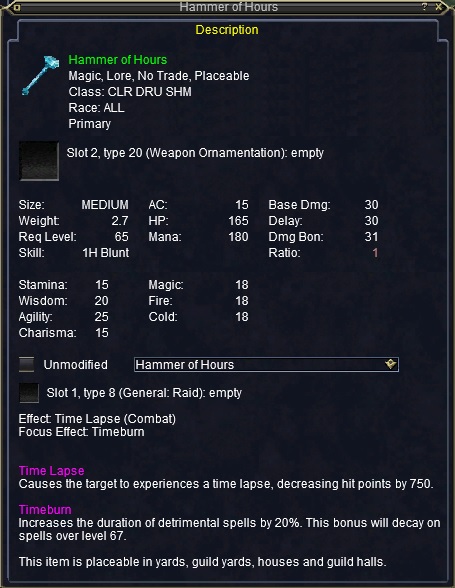 Secondary/Shield
Quarm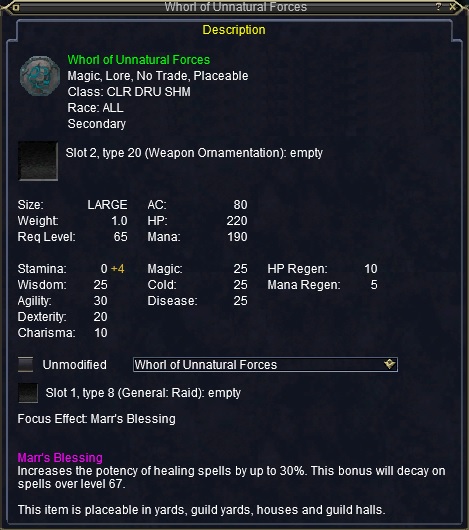 Ears
Cazic Thule // Quarm // Vallon Zek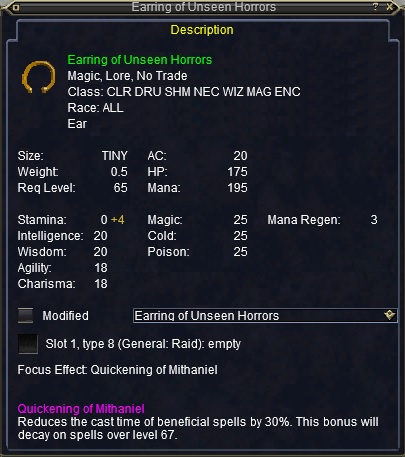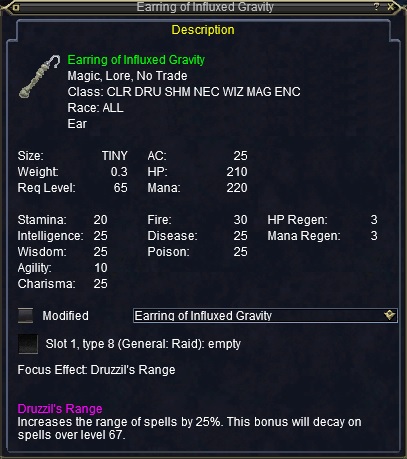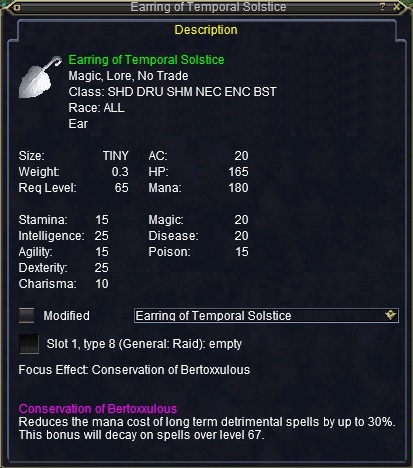 Head
Saryrn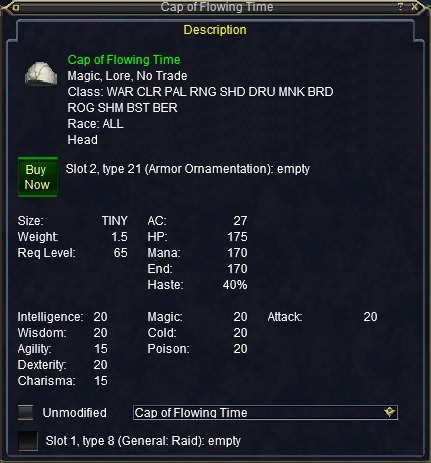 Face
Bertoxxulous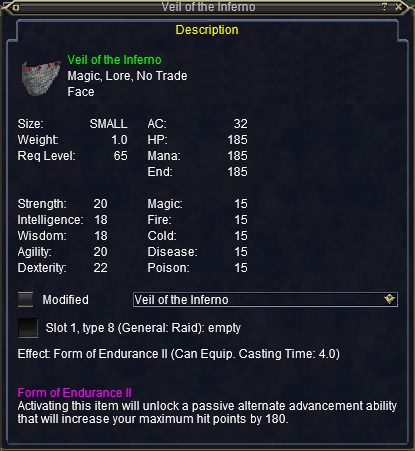 Chest
Timeless Leather Tunic Pattern – Bertoxxulous // Quarm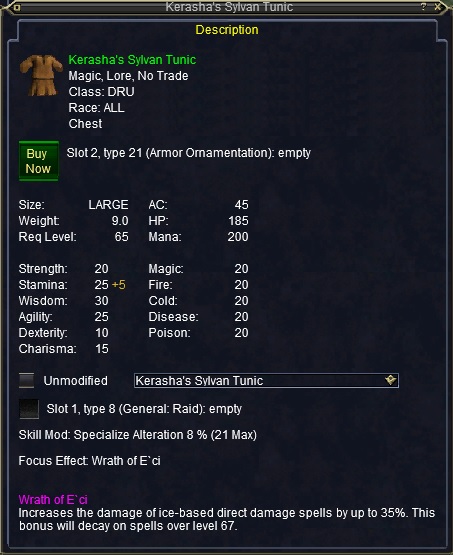 Arms
Tier 3 Golems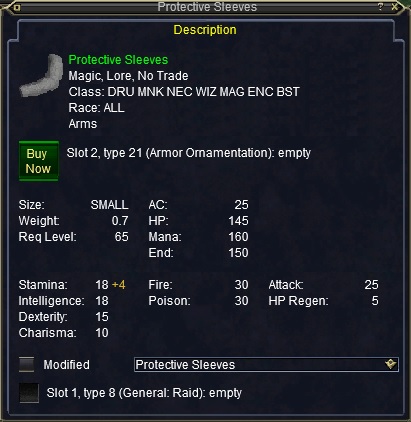 Waist
Bertoxxulous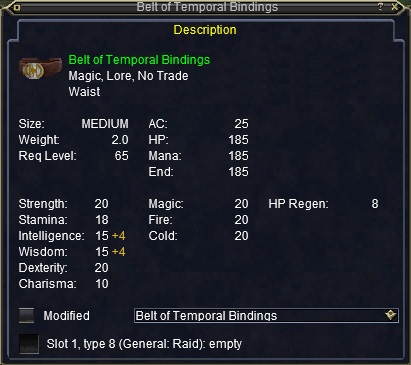 Wrists
Quarm // Tallon Zek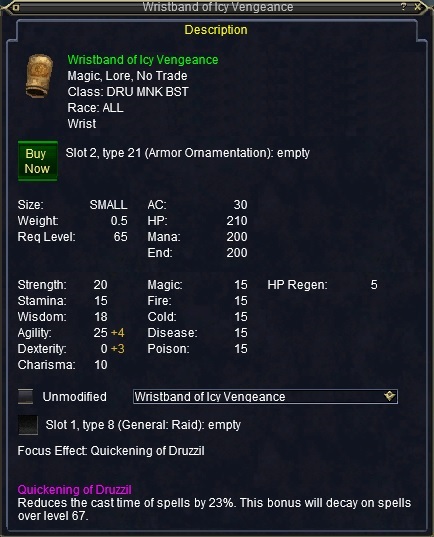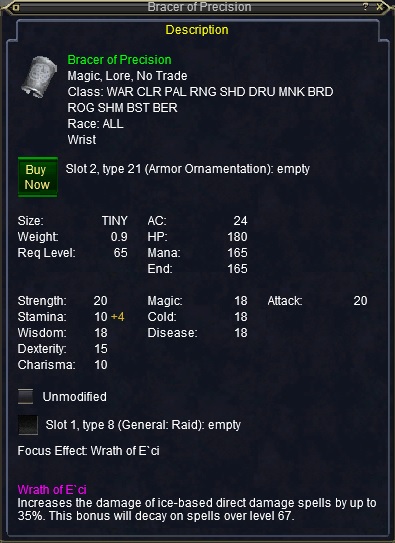 Legs
Rallos Zek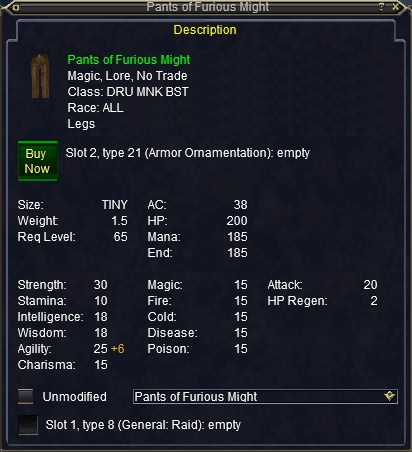 Hands
Cazic Thule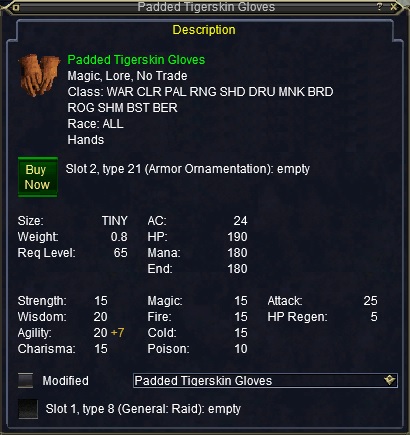 Feet
Vallon Zek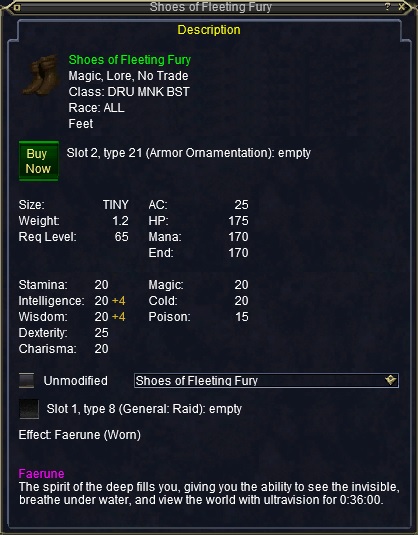 Shoulders
Quarm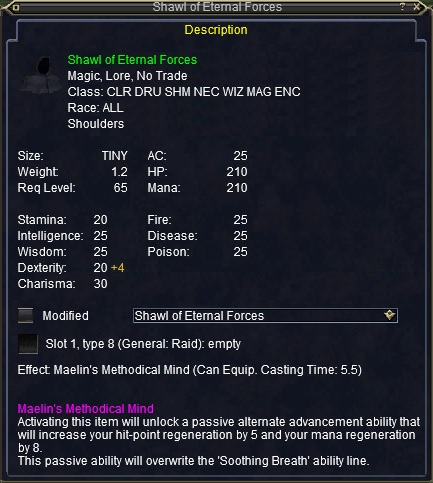 Back
Terris Thule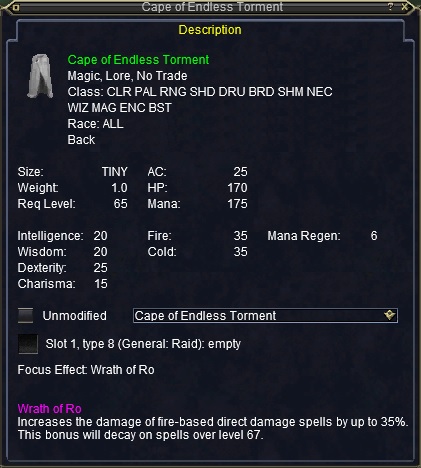 Neck
Quarm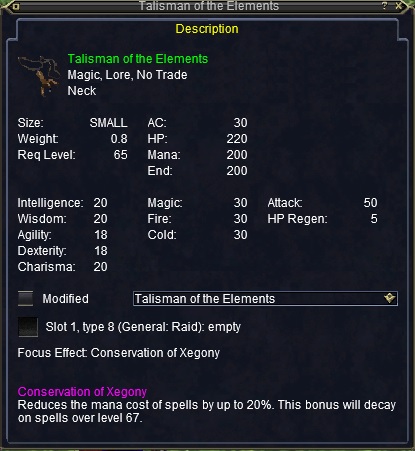 Ranged
Quarm // Terris Thule (Inventory Click) // Bertoxxulous (+400 Mana Click)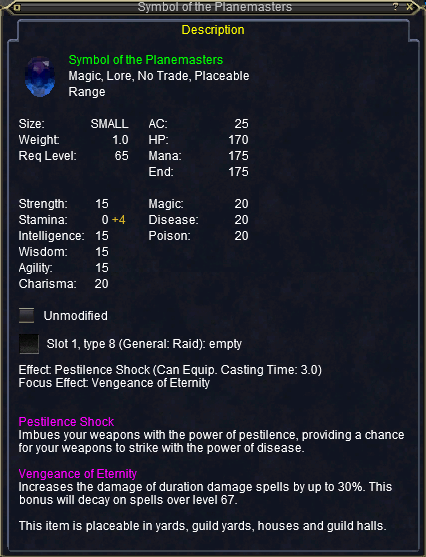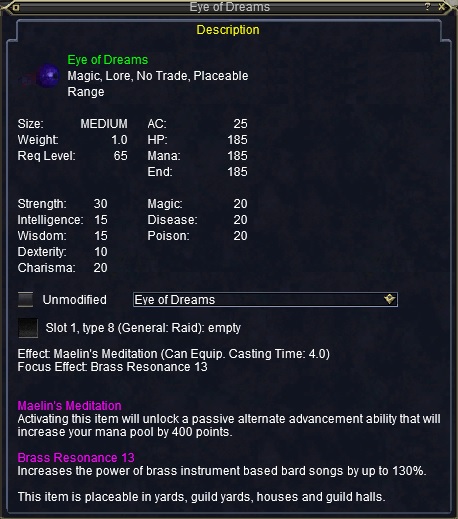 Charm
Progression