Arch Lich Rhag`Zadune
Rhag Cycle in Ssraeshza Temple
Raid Guide
The Rhag Cycle consists of three bosses that spawn in different places in Ssraeshza Temple. Kill one to spawn the next.

Rhag`Zhezum
Rhag`Mozdezh
Arch Lich Rhag`Zadune
Rhag`Zhezum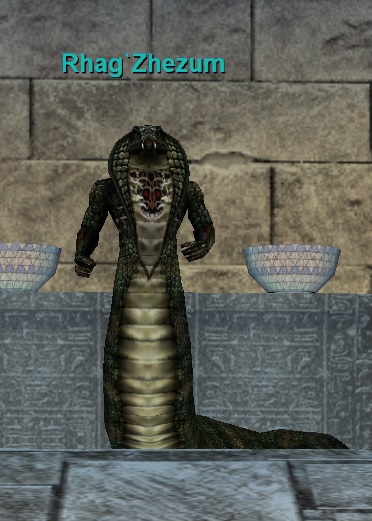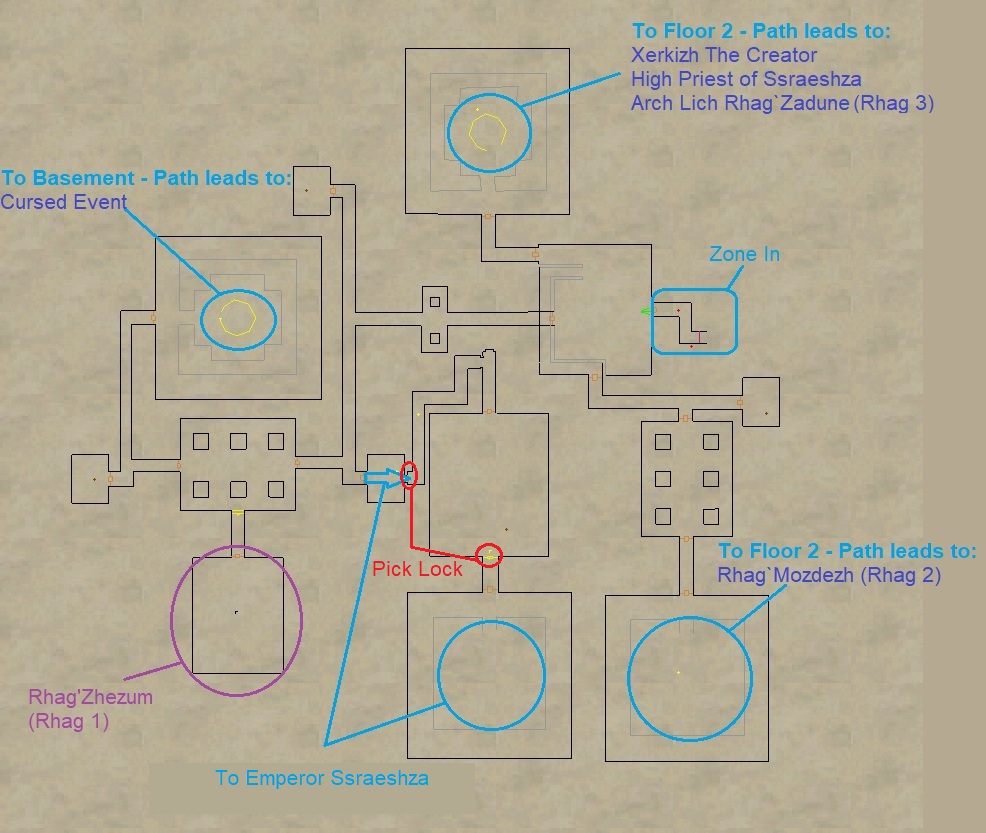 This is a pretty easy boss. Not many mechanics to worry about. He is on the main floor. Kill it to spawn Rhag`Mozdezh.

– Hits 400+
– Immune to Slow
– Flurries
– Undead
– Casts Rhag'Zhezum's Deathly Embrace (Single Target, .5 second stun, -100 endurance/tick, -300 Cold Resist)
– Low HP
Rhag`Mozdezh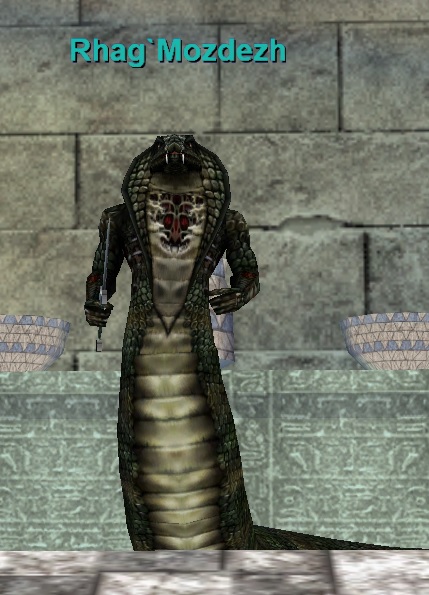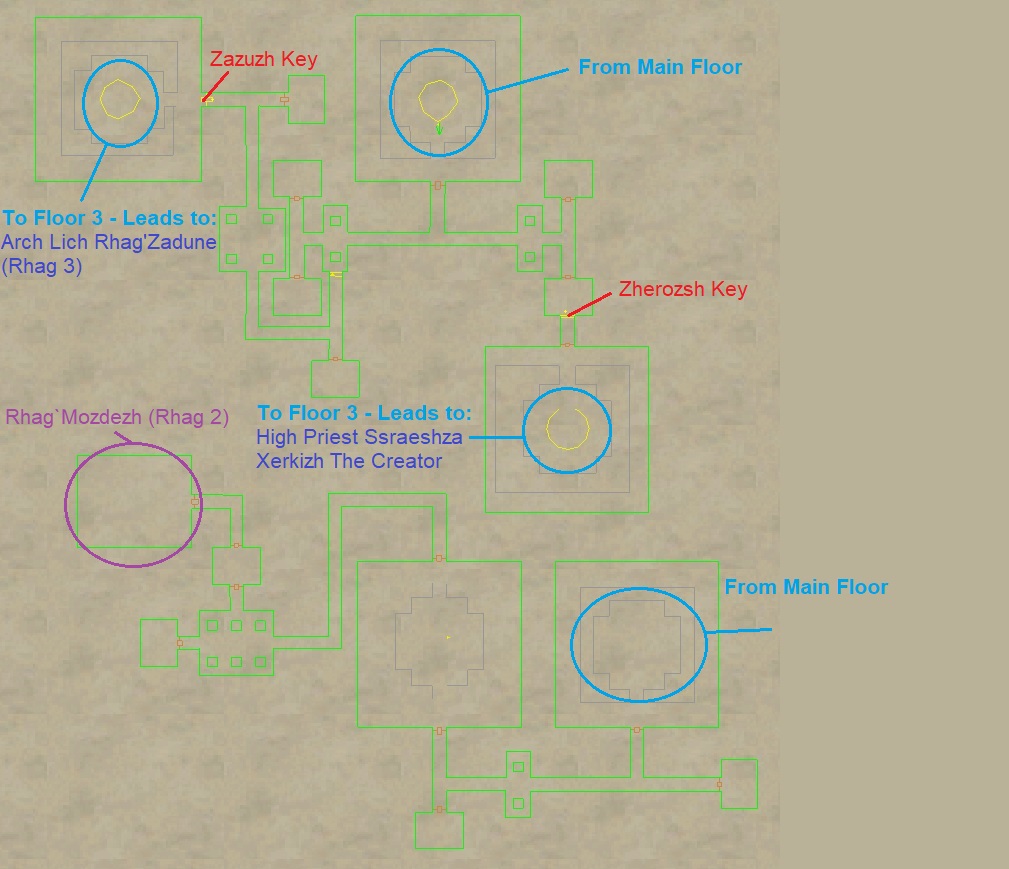 Rhag`Mozdezh spawns on the southern side of the 2nd floor after Rhag`Zhezum dies. It is a fairly easy boss. Kill it to spawn Arch Lich Rhag`Zadune.

– Hits 800+
– Cannot be slowed
– Rampages
– Undead
– Casts Breath of Rhag`Mozdezh (PBAE, -275 HP/Tick DoT and -100 Endurance Drain, -150 Diseased Based, 9 counter Disease Cure)
Arch Lich Rhag`Zadune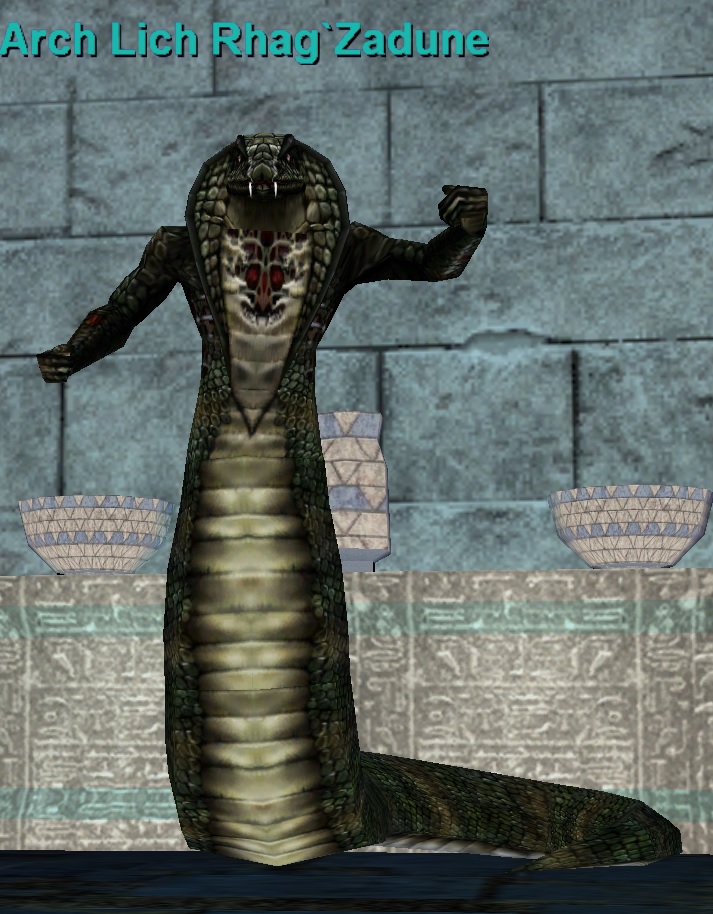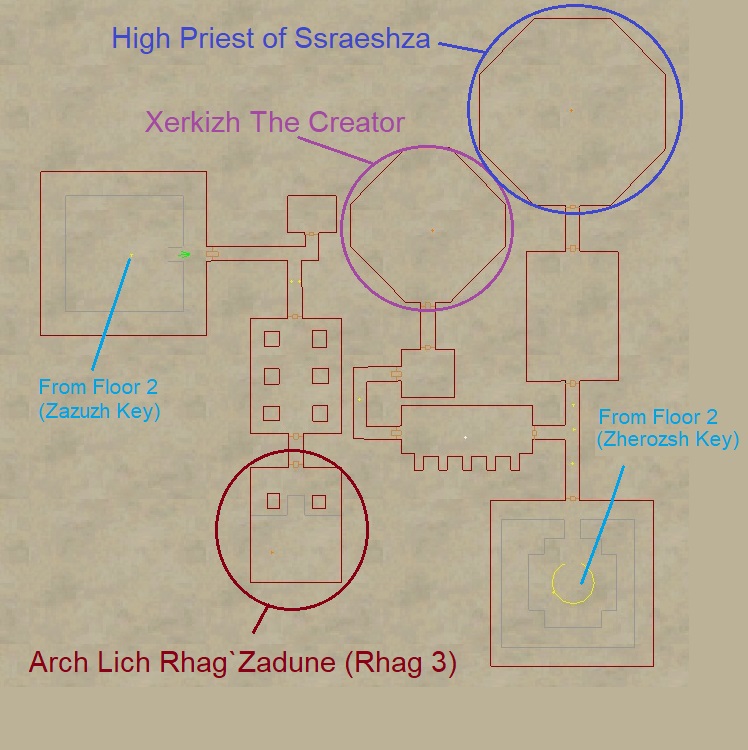 Arch Lich Rhag`Zadune is the final boss of the spawn cycle. He spawns on the 3rd floor that requires Zazuzh Key to get to. He has a PBAE DoT that lowers your max mana pool by 1500. He also procs a knockback on the tank. Have healers stand out of line-of-sight under his ledge. It is not a very difficult fight but he has a lot of HP.

– Hits 900+
– Immune to Slow
– Rampages
– Undead
– Casts Annual Self (Self Dispel)
– Casts Deathly Chants (PBAE, Lower Mana Pool by 1500, -120 HP/Tick DoT, Unresistable, 9 Curse Counter)
– Casts Death Shackles (Single Target, -300 DD/8 second stun, pushback -50 endurance, Unresistable)
– High HP (Estimate 1 million)