Cragbeast Queen Raid Guide
Natimbi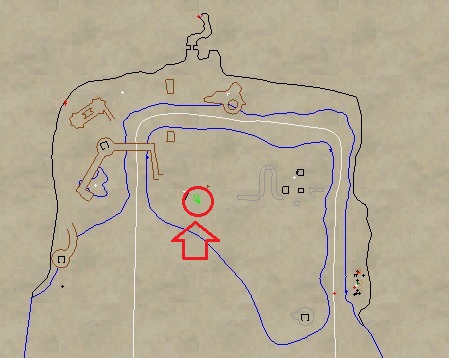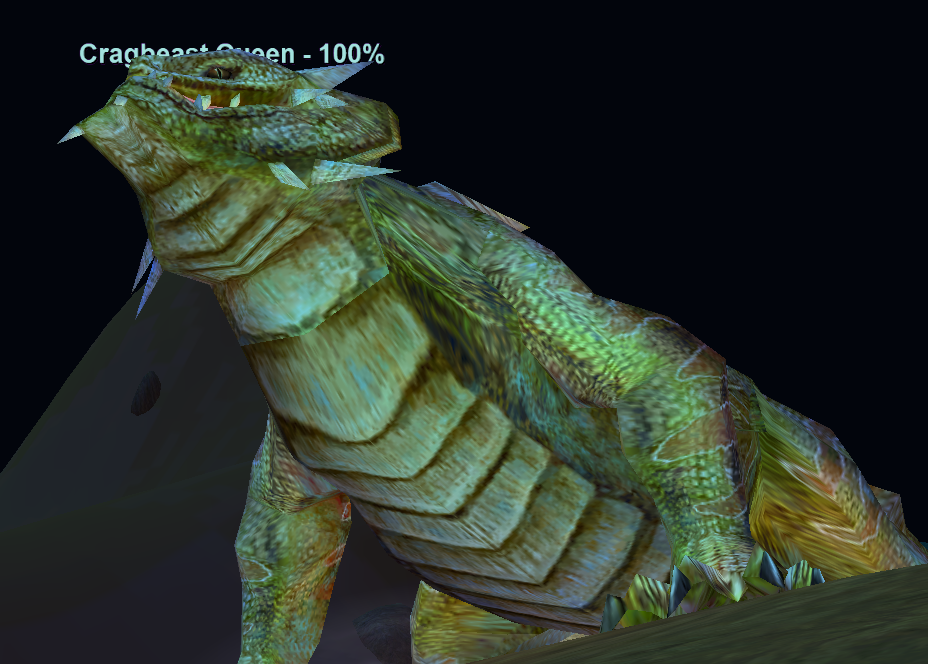 In open world she is only up between 12am and 2am in-game time (If she's up. Approx. 5 day respawn timer). If you use an Instance/Agent of Change she will always be up.
This fight is not caster friendly at all. She's fairly resistant to spells, has a spell reflect shield, a PBAE -50% spell cast speed debuff, and a -200 Mana/Tick DoT.
With max resists in all spell schools you should be able to resist the Mana Drain DoT fairly reliably.
She takes full damage from H2H and Piercing Weapons so everyone who can use those should be. She will mitigate most weapon types.

Her loot table consists entirely of quest items. Some of which result in some the best clicky items Gates of Discord has to offer.

Fight Info
– Approx. 600K HP
–  Hits 3800+ (35 Heroic Stamina)
– AE Rampages
– Slowable
– Has high HP Regeneration (1-2% per tick)
– Takes  full damage H2H and Piercing weapons. She will mitigate most weapon types.

– Casts Infinite Mass (NPC Hatelist, Snare, -200 Mana/tick DoT, -200 Prismatic Based Average of Resists, 20 sec recast).

– Casts Cragbeast Roar (PBAE, -50% spell cast speed, -200 ATK, 200HP DoT, 16 Curse Cure, -350 Prismatic Based (Average of Resists), 45 sec recast).
– Casts Reflective Scales (Self Buff, 40% chance to spell reflect)
– Procs Crippling Bite (Single Target, Snare, Unresistable)