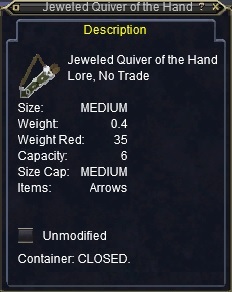 Step 1
Head to Katta Castellum and locate Galren Fuzzytoes. Kill him and loot

Confidential Report. He is level 35 and an easy kill. No PH and supposedly 1 hour respawn (not confirmed).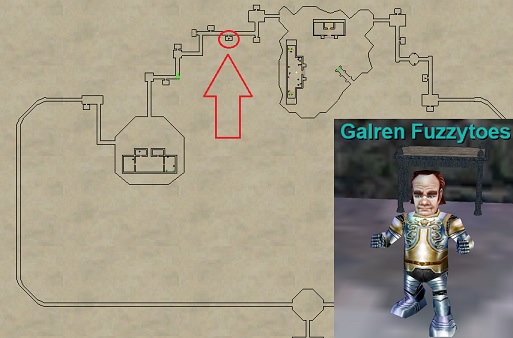 Step 2
Head to Sanctus Seru and locate Aderyn Goldleaf. Give him

Confidential Report to receive
Jeweled Quiver of the Hand!

He is located on the upper floor of the building through the teleporter pad on the wall. I was able to do the turn-in at Dubious Faction.