Group Trial: The Mastery of Weaponry
(Projection of Body)
Muramite Proving Grounds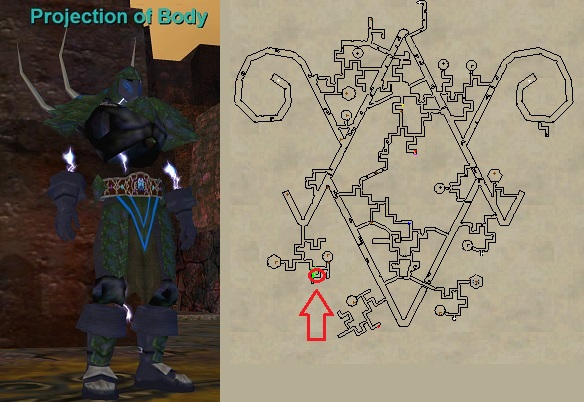 Speak to Projection of Body and say "weaponry" to get the instance. This is designed for 6 players in era.

When you zone in you'll see 4x mobs on the floor and Master of Weaponry in the middle. Say "begin" to Master of Weaponry to start the event. You'll want to bring a high DPS group of multiple people that have different types of weapons. You'll also want to bring a high DPS spell caster, and a slower.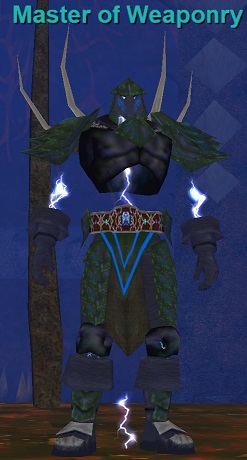 The goal is to defeat all 4 mobs within 15 minutes. They have a lot of HP. You only fight one at a time. There is no final fight after the 4 mobs are defeated, just kill the 4 below within 15 minutes to win.

The four mobs all have different weaknesses:

Hemkai the Ascendant (Dragorn)
– Weak to Piercing
– 720K HP
– Hits 1400+ (35 Heroic Stamina)
– Slowable
Steelshock (Lightning Warrior)
– Weak to DD Spells
– 180K HP
– Hits 1400+ (35 Heroic Stamina)
– Slowable
Granite Stoneguardian (Golem)
– Weak to Blunt
– 720K HP
– Hits 1400+ (35 Heroic Stamina)
– Slowable
Hulking Bazu (Bazu)
– Weak to Slashing
– 720K HP
– Hits 1400+ (35 Heroic Stamina)
– Slowable