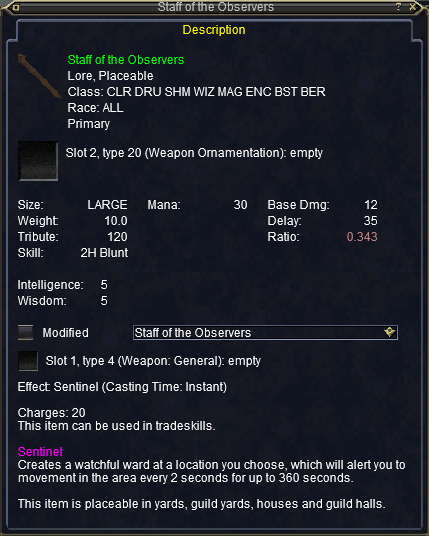 Step 1
Locate and kill Borxx in Clan Runnyeye. Loot

Evil Eye Lens.
Her PH seems to be an evil eye, who spawn in different areas of the zone. I cannot 100% confirm an evil eye is the correct PH, but this is my theory. an evil eye can spawn in different spots and often die to the goblins (yes, they fight!) before I can reach them. I found Borxx roaming on the second level (see map).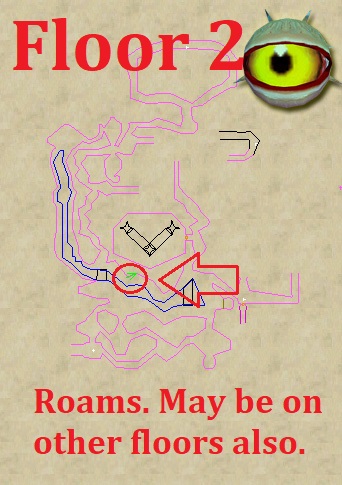 Step 2
Locate Brona Frugin in Steamfont Mountains. Give her

Evil Eye Lens to receive

Staff of the Observers!

Note: At Apprehensive faction Brona Frugin told me to get lost when I asked about the quest. If your faction is too low, you can create a level 1 Gnome Wizard with Solusek Ro Diety (many Gnome combinations probably work), who will be Amiable faction to do the turn-in. Both the

Evil Eye Lens and

Staff of the Observers are tradable.