The Sleeper's Tomb Raid Guide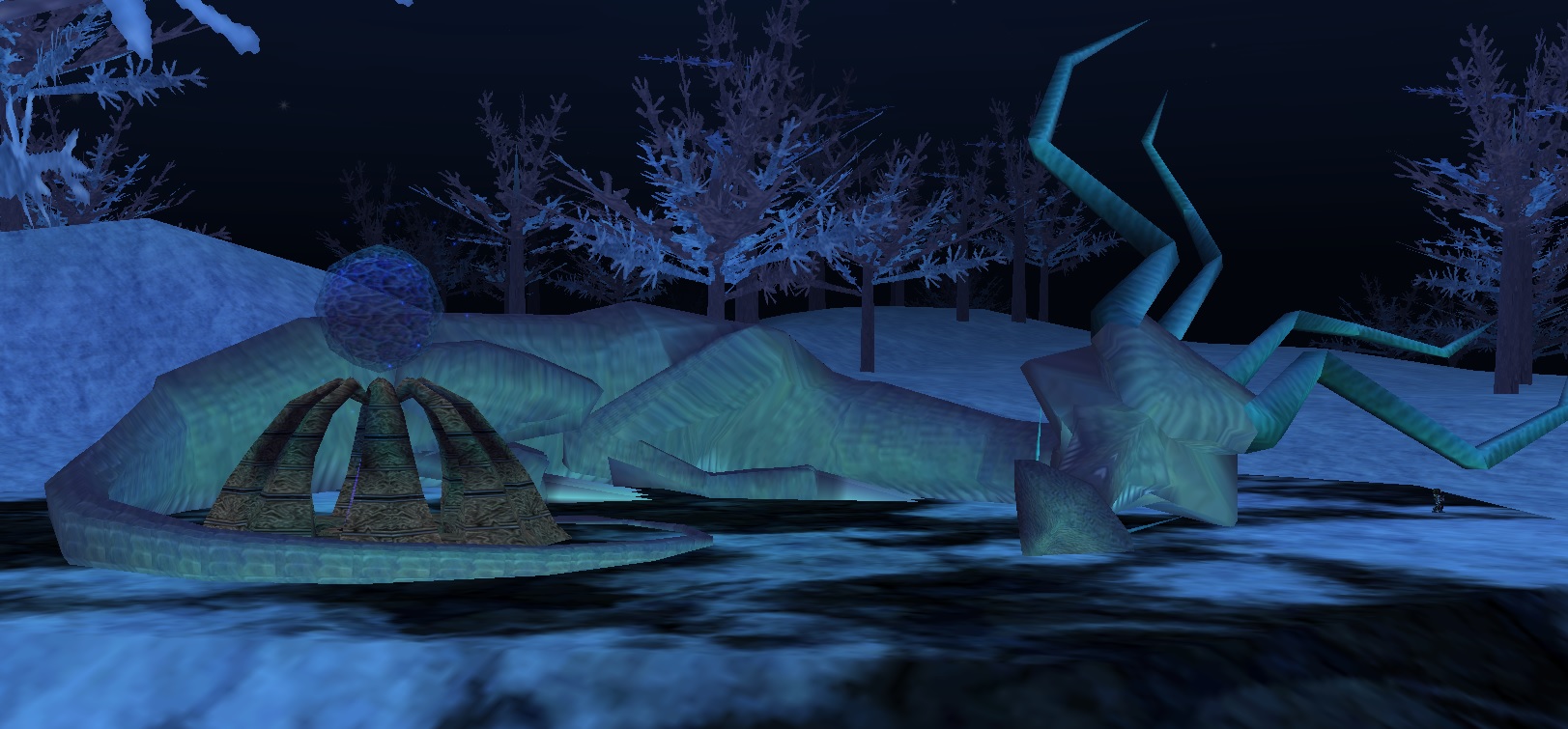 Below is a map of where each raid boss spawns. Use as reference for the rest of the guide.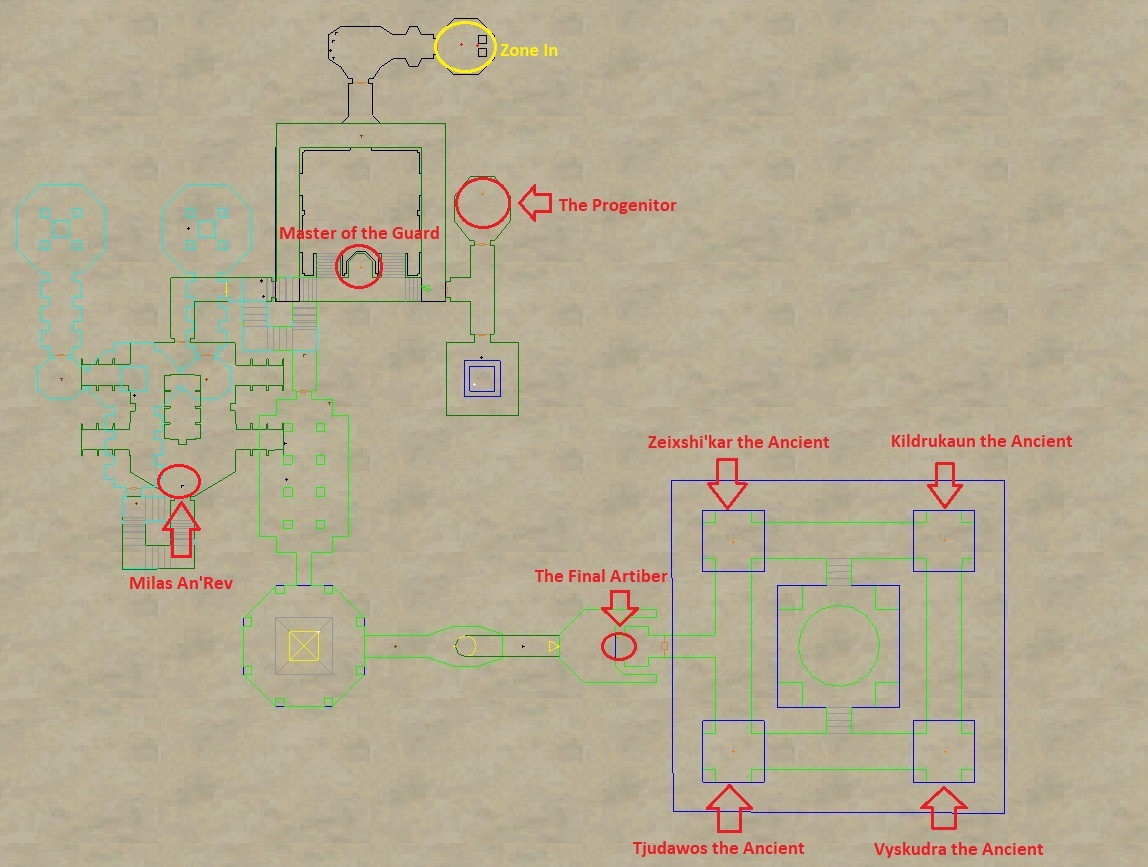 Master of the Guard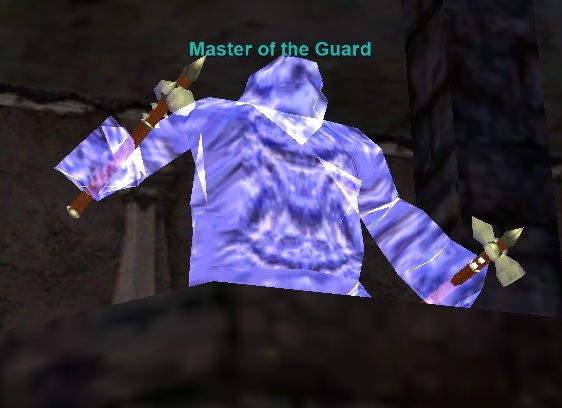 – Hits approx. 600+
– Rampages
– Flurries
– Slowable
– Medium HP (500K?)
The untargetable a foreboding sentry golems in the room below him become targetable throughout the fight. From what I can tell, they appear to be timed and not HP % based. You can kill the golems as they spawn or you can just zerg the boss down while offtanking the adds. They hit for approx 300 each.

The Progenitor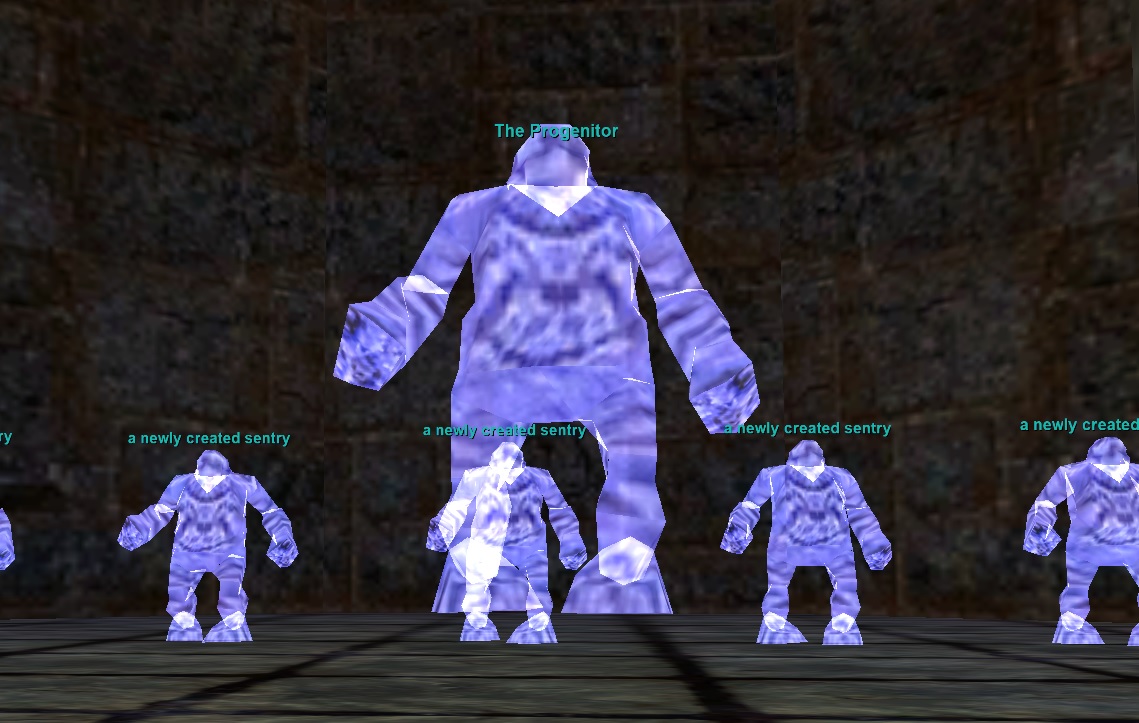 – Hits approx. 600
– Cannot be slowed
– Medium HP (600K?)
– Casts spell Ice Pummel (Targeted AE, 250 DD, Cold Based)
A row of a newly created sentry spawn in front of them. They can be split from The Progenitor. They hit for around 300 each and are on approx 5 minute respawn.
Milas An'Rev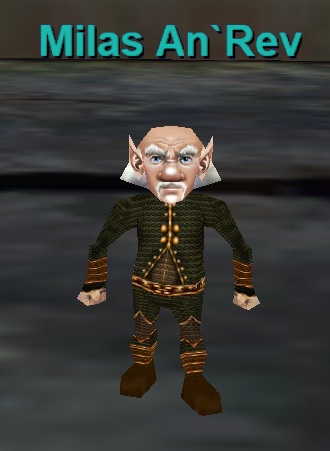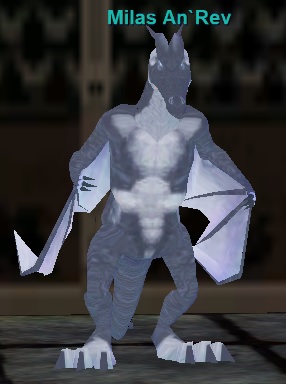 Milas An'Rev spawns as a gnome. If you say the phrase "I am here to find ancients" he will despawn and respawn as a wyvern who will attack. He is guaranteed to drop a Primal Ancient Weapon (or two)! He is also on a 4 minute respawn timer, so farm it up! The respawn timer is based on when the gnome despawns, not when the wyvern dies, so if you're slow at killing the wyvernthe gnome will spawn even sooner for you.
The fight is fairly easy with a couple of groups. Although he does have a nasty AE DoT.
– Hits for 600+
– Casts spell Devastating Frills (Targeted AE, 600 damage DoT, Cold Based)
– Doesn't give immune to slow message but has high Magic Resist
– Low hp (100K – 150K)
– 4 minute respawn timer
The Final Arbiter

– Hits 600+
– Flurries
– Rampages
– Slowable
– Medium HP (700K?)
Zeixshi'kar the Ancient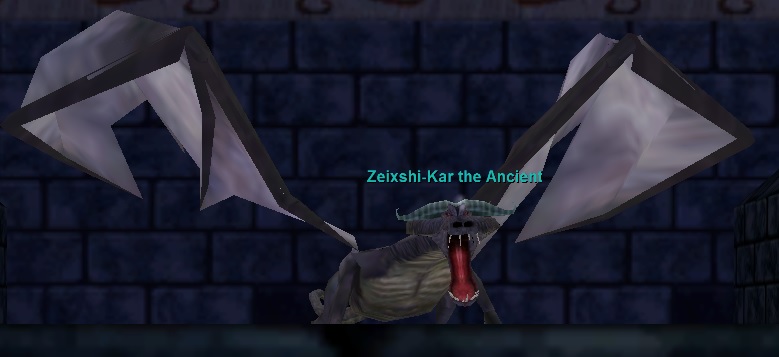 – Hits for 600+
– Immune to slow
– Casts spell Lava Breath (PBAE, 500 DD + Dispel, Fire Based)
– Casts spell Sweltering Carcass (1500 DD on tank, unresistable)
– Medium HP (600K?)
Kildrukaun the Ancient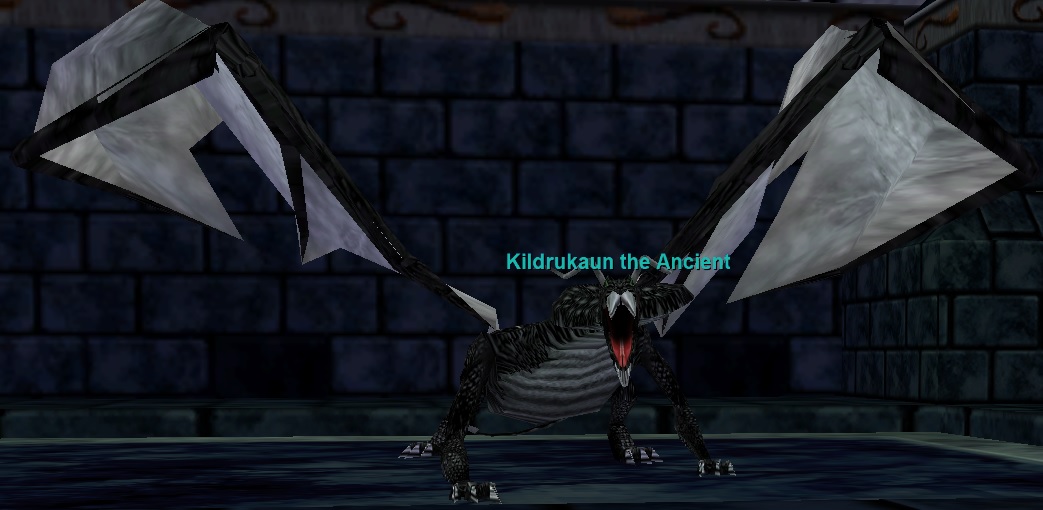 – Hits for 600+
– Slowable
– Casts spell  Typhoon Breath (PBAE, 50% slow and 1000 DD, Unresistable)
– Medium HP (500K?)

Vyskudra the Ancient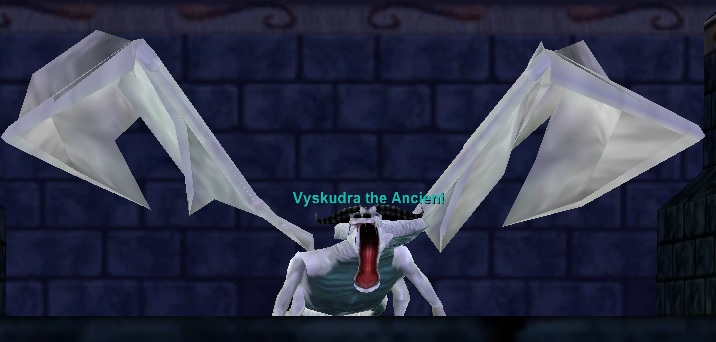 – Hits 600+
– Slowable
– Casts spell Lightning Breath (Targeted AE, 1500 DD + Dispel, Magic Based)
– Low to Medium HP (400K?)


Tjudawos the Ancient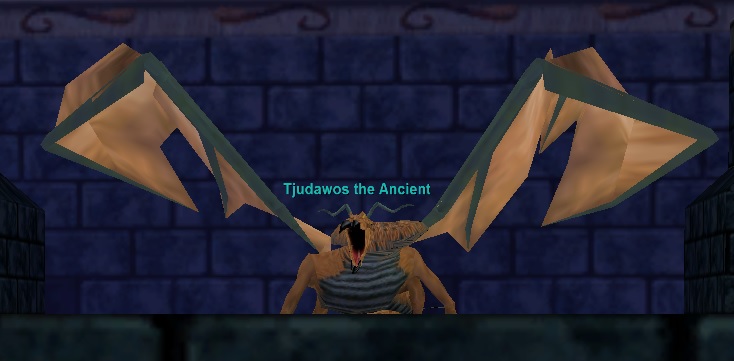 – Hits 700+
– Slowable
– Casts spell Crumbling Earth Breath (PBAE, 1100 DD +60% Snare, Magic Based)
– Medium HP (600K?)