Velketor the Sorcerer Guide
Velketor's Labrynth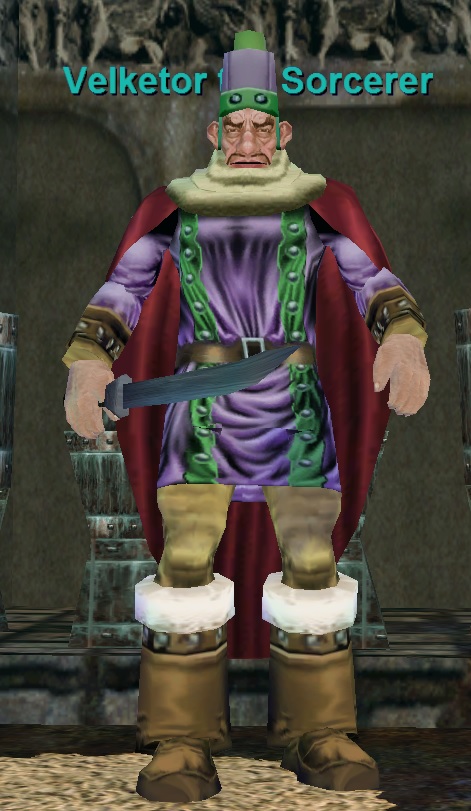 Velketor the Sorcerer spawns in the throne room of the castle. You can reach the castle by going behind the Kobald camp.
Highlights of his abilities include:
– Hits for 1200+
– Casts various damaging Wizard  spells, but goes out of mana fast.
– Once he is out of mana he melees only. His melee does more damage than his spell casting.
– Approx. 100K HP
– Casts Call of the Zero (summons tank directly under boss)
– Highly Magic Resistant
– Does not give "immune to slow" message but Cold and Magic based slows are very difficult to land. Disease based may be easier to land, but I have not tested it.
He also has two guards in his throne room. They are trivial. Bring heavy melee to this fight. Wizards can also use Giantsbane spell.