Wind Etched Key – Key to Xegony's Island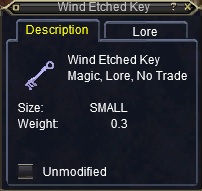 This key allows you to click the rainbow up to Xegony's Island in Plane of Air. One person can port their entire group (up to 6 people).
Doing this quest requires that you be flagged for the Elemental Planes via the flagging progression system. If you are not, you won't be able to receive the bag required to do the key combine because the NPC who gives it will not speak to you.
You need to obtain 5 items:

Pouch of Swirling Winds


 Mystical Essence of Wind


 Mystical Essence of Smoke 


Mystical Essence of Mist


Mystical Essence of Dust

 Combine all 4 Mystical Essences into the

Pouch of Swirling Winds to receive

Wind Etched Key.


Pouch of Swirling Winds
Say "Plane of Air" to Sarhya the Dawnbreeze to receive

Pouch of Swirling Winds. You must be Elemental flagged to receive this bag. Sarhya the Dawnbreeze is located at the Plane of Air zone in Plane of Tranquility.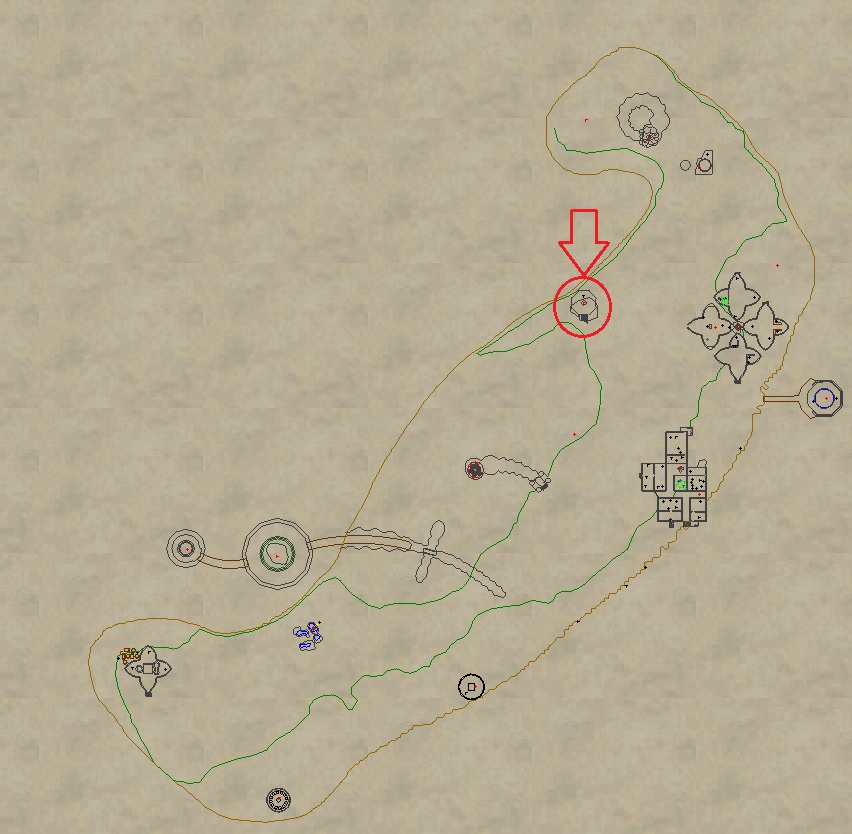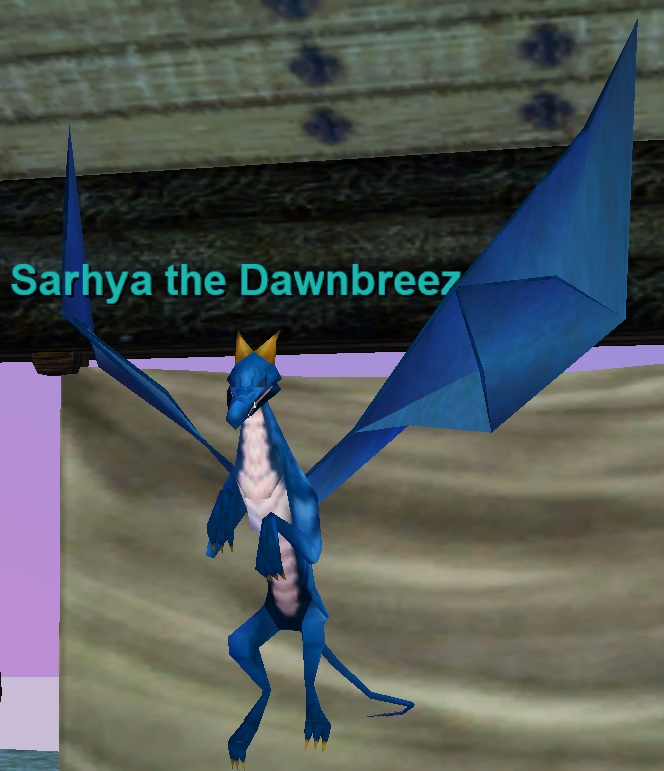 Mystical Essences
The Mysical Essences drop from various Wing Bosses called the Avatar's. You must first complete a ring event to spawn each Avatar. The Avatar's are triggered from the corresponding ring:

 Mystical Essence of Wind – Stormrider Ring Event – Spawns Avatar of Wind


 Mystical Essence of Smoke – Elemental Ring Event – Spawns Avatar of Smoke


Mystical Essence of Mist – Phoenix Ring Event – Spawns Avatar of Mist


Mystical Essence of Dust – Spider Ring Event – Spawns Avatar of Dust
Below is a map of where each is located: